Embark on a culinary journey at one of our Arlington restaurants
Unlock the Arlington restaurants - where fine dining awaits. Discover the history and heritage of Le Méridien through our delectable cuisine and fine wines. Served with sophistication and elegance, enjoy modern Italian cuisine and crafted beverages in our restaurant and bar. Scroll down for full details and descriptions.
For private events, our 4,800-square-foot outdoor terrace, restaurant or private dining room that seats 25 offer inspiring spaces. Contact our sales team for more information.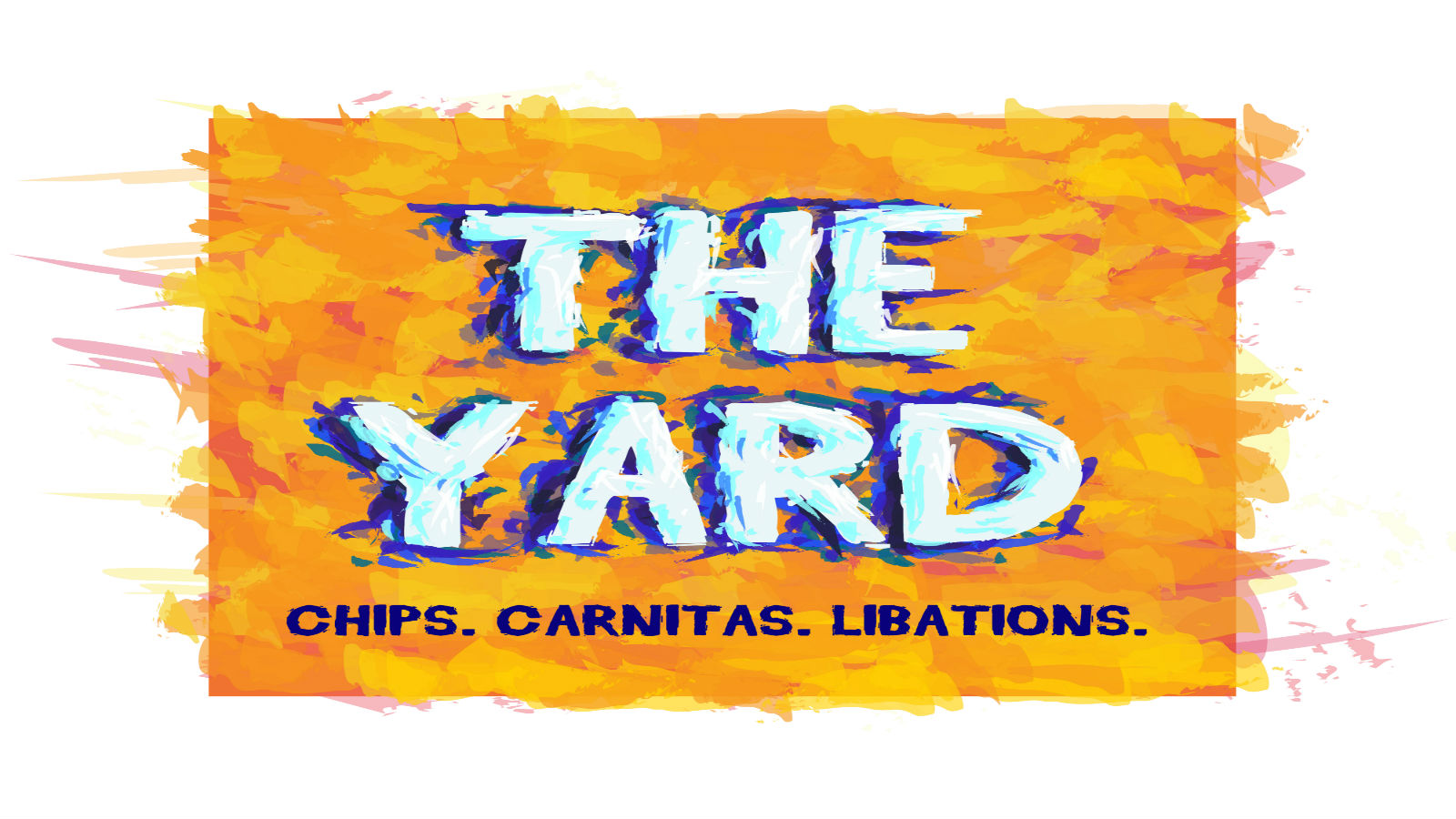 The Yard
Welcome to your new back Yard. Join us for live music, carnitas and local brews in Arlington's newest place to gather and have a good time. The Yard is located on the 4th floor of the Le Meridien Arlington's outdoor terrace. Come check us out.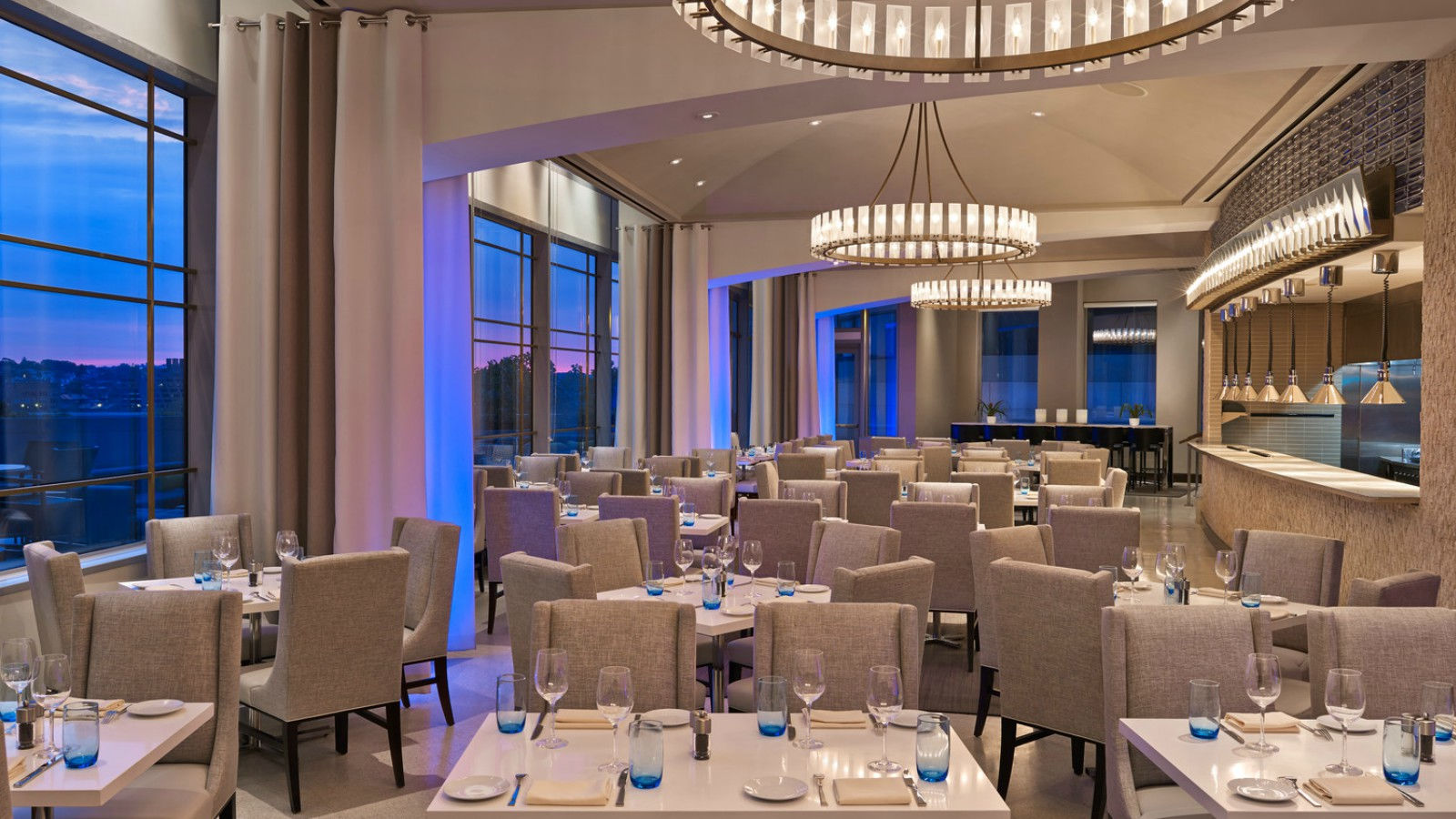 Amuse
Taste the flavours of our carefully curated Modern Italian and Mediterranean cuisine and sip our signature cocktails. Dine inside at our Amuse restaurant or on our outdoor terrace with inspiring picturesque views of the Potomac River. Enjoy brunch buffet on Saturdays and Sundays.
Hours:
Monday - Friday:
Breakfast 6:30 AM - 10:30 AM
Lunch 11:30 AM - 2:30 PM
Dinner 5:30 M - 9:30 PM
Saturday & Sunday:
Brunch 7:00 AM - 2:00 PM
Dinner - Closed
Bar & Lounge: 4:00 PM - midnight daily
Phone: (703) 351-1211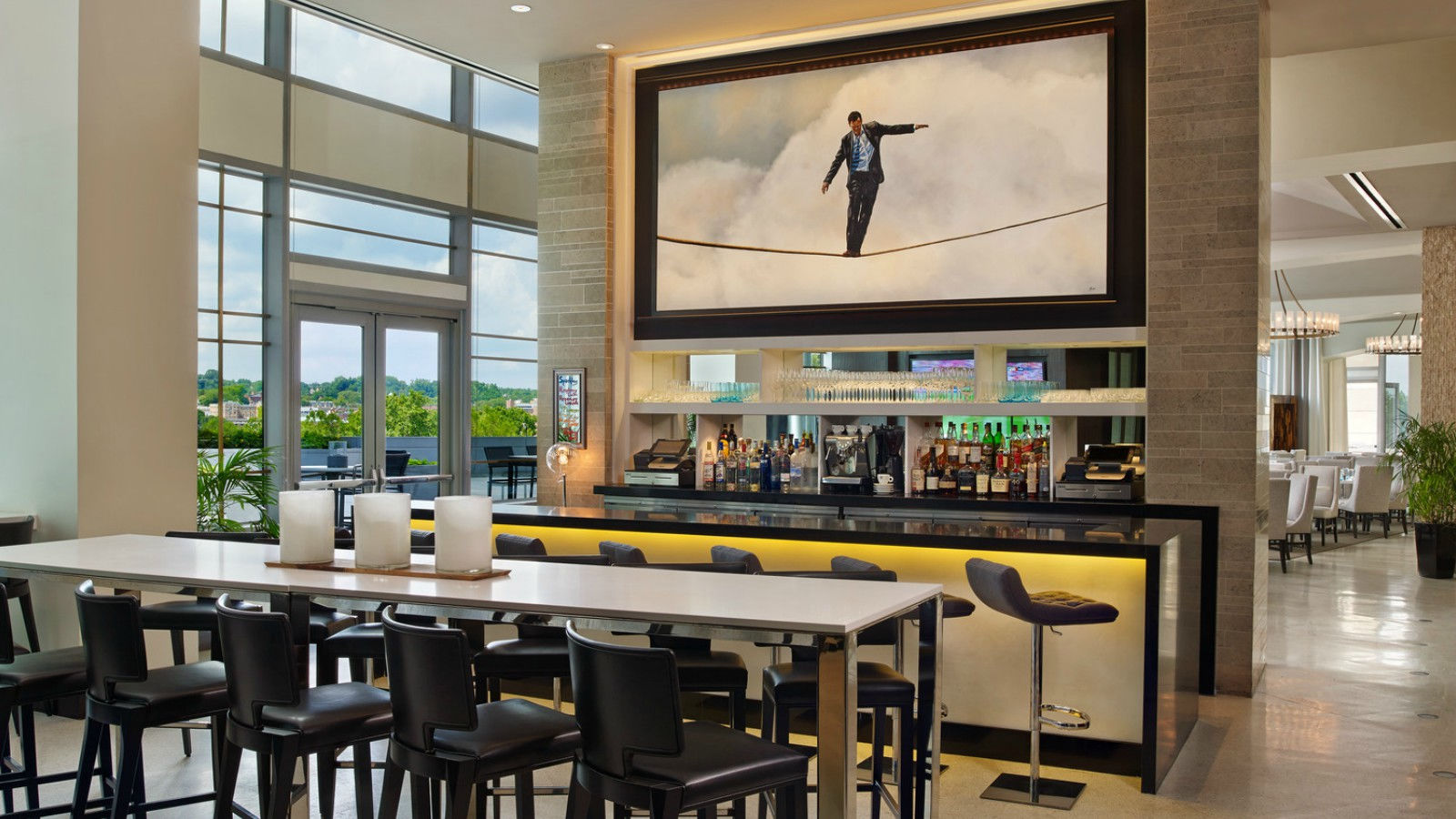 Amuse Bar
Uncover our signature cocktails at our sophisticated casual Amuse Bar with stunning views of the Potomac River.
Hours:
Saturday & Sunday 4:00 PM - 12:00 AM
Le Méridien Sparkling
Le Méridien Sparkling features a wide display of spritzers and cocktails. Enjoy an authentic and timeless experience with this unique program at Le Méridien Hub.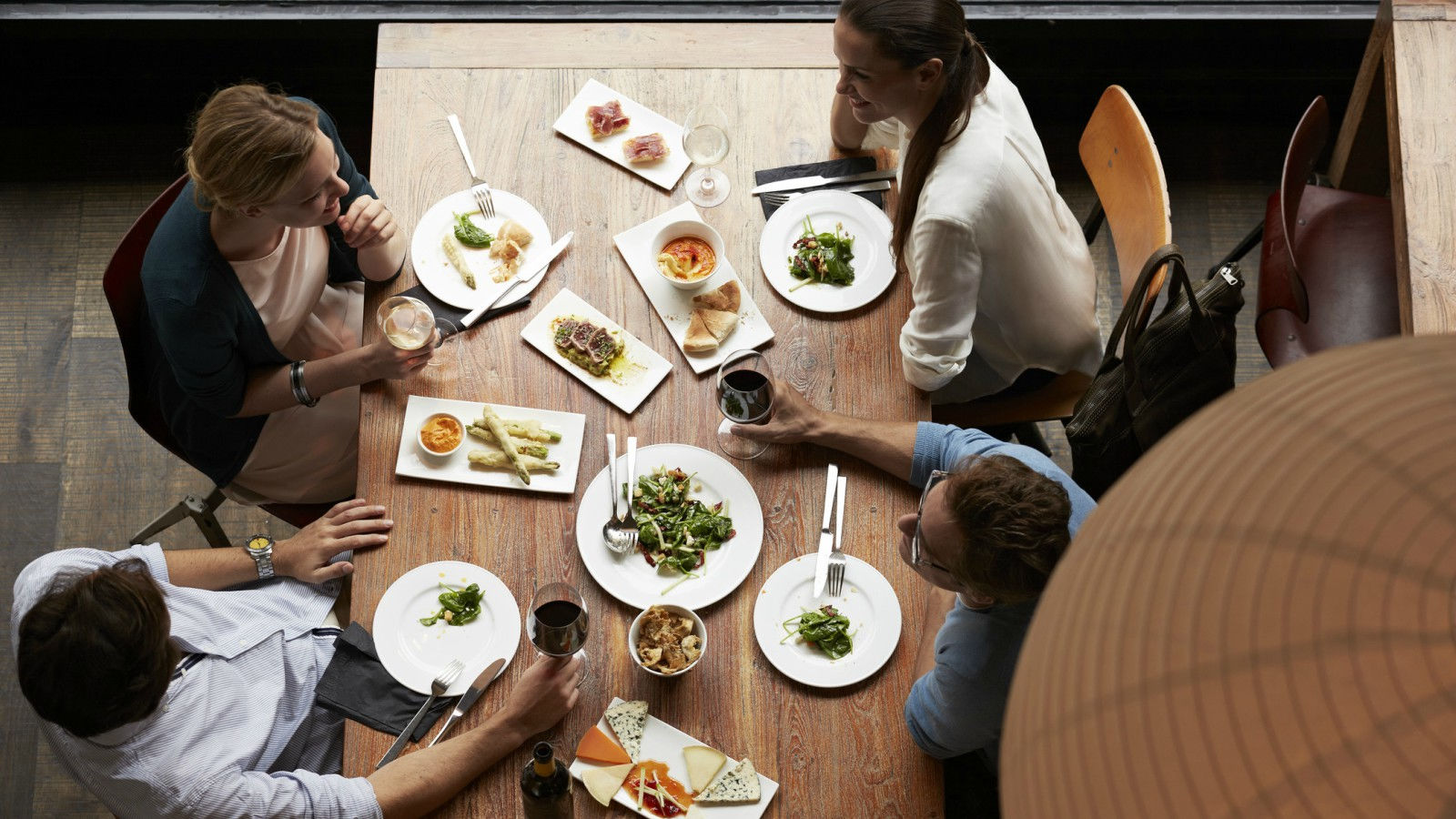 Signature Breakfast & Eye Openers
Start your morning feeling inspired and refreshed for the day with our unique signature breakfast.
In-room dining
Want to enjoy your meal from the comfort of your own room? Room service is available at your convenience.
Hours: Available 24-hours a day, 7 days a week.